Chuck and Cathy Williamson
Science Communication Fellowship
The Williamson Fellowship is aimed at increasing geoscience communications and encouraging diversity in the geosciences. The Williamson Fellows will develop relationships with 7-12 public school programs, engage youth in geoscience, increase public science literacy, and provide opportunities for U of U geoscience students to gain outreach and science communication experience.
Meet Jeremiah and Sam!
2021-2022 Williamson fellows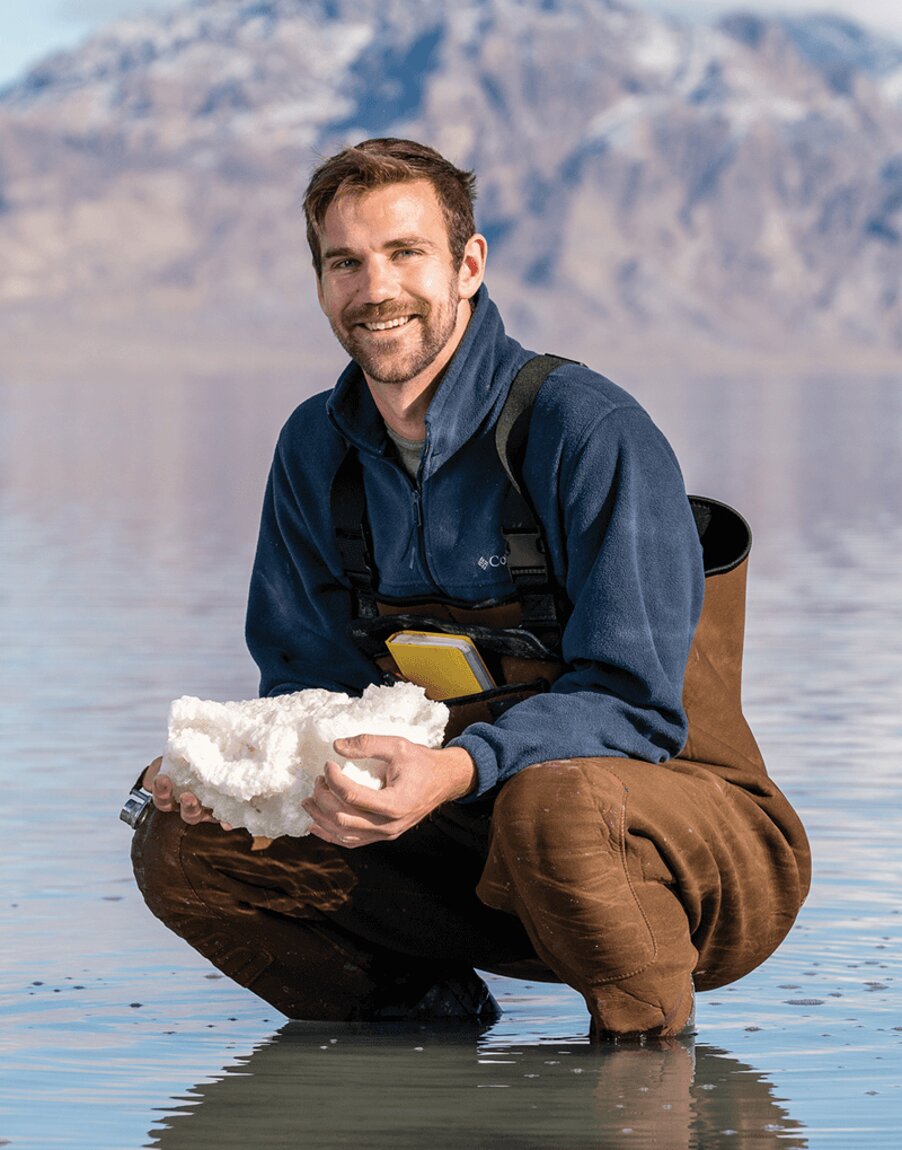 JEREMIAH BERNAU
Jeremiah Bernau is a 5th-year PhD student in Geology and Geophysics working with Dr. Brenda Bowen. His research focuses on the interactions between water and evaporites on daily to millennial timescales and how these changes influence the development of landscapes and environmental records. He enjoys doing fieldwork at the Bonneville Salt Flats, Utah, a rapidly changing modern salt pan. Jeremiah received his bachelor's degree in Earth Science at Vassar College in New York; and his master's degree in Geology at West Virginia University. Jeremiah has done science outreach and communication through talks to elementary school students, Science on Tap, and contributions to art exhibitions. Jeremiah spends his free time hiking, baking, and reading. He is excited to help students discover the wonders of geoscience and increase their participation in STEM.

SAM LOPEZ
Sam Lopez is a 4th-year PhD student in the Department of Geology and Geophysics working with Dr. William Johnson. His research is focused around methylmercury production and transport in the Great Salt Lake. Sam received his bachelor's degree in Chemistry from Grinnell College in Iowa, where he also played collegiate baseball and took part in research focused on mercury cycling in agriculturally dominated wetlands. Sam often spends his free time fly fishing, skiing, backpacking, and enjoying other outdoor activities that the beautiful state of Utah has to offer. Sam has previously worked with youth in science through STEM oriented summer camps and tutoring programs. He is incredibly excited for the opportunity to further promote youth participation and diversity in geoscience through the Williamson Fellowship.
2021-2022 Activities And Lesson Plans
2020-2021 Virtual Activities And Lesson Plans