Regular Fall Office Hours
The Dean's office will be open Monday - Friday 8am - 5pm. Individual staff will be in the office on different days of the week. While everyone will not be in the office at the same time, the Dean's Office staff can be contacted, Monday - Friday by email or phone, so please reach out to them for information or assistance. You can find email and contact information.
The office hours for each department in the College can be found on their webpage.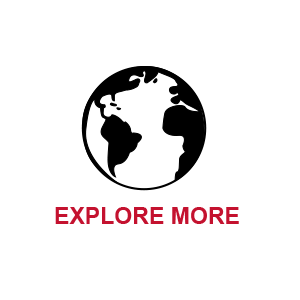 CMES COVID-19 Response and Information
In response to the ongoing COVID-19 issue, the University of Utah has instituted new policies and guidelines regarding teaching, travel, and events both on and off campus. For the most up-to-date information, please visit the University's website regarding COVID.
Remember, this may be a stressful time for those around you, so wash your hands and open your hearts.
UNiversity COVID Central Petition Information COVID Human resources sEMESTER gUIDLINES
At this uncertain and challenging time, please consider helping University of Utah students in need by supporting the Feed U Pantry. Click here to help minimize hunger by providing free, accessible, and nutritious food.



Tackling the world's grand challenges.

Today we face major global challenges, climate change, natural resource use, environmental degradation and remediation, energy development and sustainability. Earth scientists and engineers are at the forefront of addressing these complex problems as they work to understand the origin, transformation, and responsible use of our own planet, including its geology, atmosphere, and bodies of water—and the relationships between them.

This unique college bridges the interface between the earth sciences and fields of engineering offering a wide variety of exciting research and educational experiences with twenty-three accredited undergraduate and graduate degrees in earth sciences, geology, geophysics, geological engineering, mining engineering, metallurgical engineering, materials science and engineering, earth resource management, and atmospheric sciences.
Invest in the future!
Please help our students follow your path to success and consider making a gift to the College of Mines and Earth Sciences.

ALUMNI, EMERITI & FRIENDS
Andrew Carey
Andrew Carey is a Mining Engineer at Rio Tinto Kennecott Utah Copper. He is currently the Director of Drone Operations at Rio Tinto Kennecott. He has worked at Kennecott for 6 years in various roles in Short and Medium Range Mine Planning, Surveying and Mine Operations. Prior to working at Kennecott, Andrew worked in the underground coal industry as well as the mineral processing industry. Originally from Salt Lake City, Utah, Andrew began his mining career with a bachelor's degree in Mining Engineering from the University of Utah. Andrew enjoys the sport of kiteboarding as well as attending University of Utah sporting events with his wife Jessica.
Read more...
---
We'd love to hear from you!
If you'd like to be featured in our spotlights, please send your biography and a photo to TJ McMullin.