Building and Office Information beginning January 19th

Spring semester begins on January 19th. During this time, the Dean's Office will be open from 8:00 am – 5:00 pm, Monday through Friday. Note that staff can still be reached by email or by phone at 801-581-8767 (Dean's Office main line). Have a wonderful spring semester!


Have a question for us?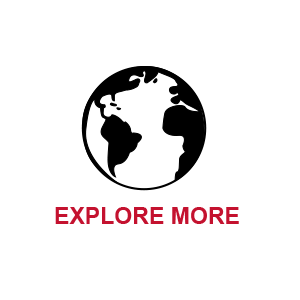 CMES COVID-19 Response and Information
In response to the ongoing COVID-19 issue, the University of Utah has instituted new policies and guidelines regarding teaching, travel, and events both on and off campus. For the most up-to-date information, please visit the University's website regarding COVID.
Remember, this may be a stressful time for those around you, so wash your hands and open your hearts.
UNiversity COVID Central Petition Information COVID Human resources sEMESTER gUIDLINES
At this uncertain and challenging time, please consider helping University of Utah students in need by supporting the Feed U Pantry. Click here to help minimize hunger by providing free, accessible, and nutritious food.



Tackling the world's grand challenges.

Today we face major global challenges, climate change, natural resource use, environmental degradation and remediation, energy development and sustainability. Earth scientists and engineers are at the forefront of addressing these complex problems as they work to understand the origin, transformation, and responsible use of our own planet, including its geology, atmosphere, and bodies of water—and the relationships between them.

This unique college bridges the interface between the earth sciences and fields of engineering offering a wide variety of exciting research and educational experiences with twenty-three accredited undergraduate and graduate degrees in earth sciences, geology, geophysics, geological engineering, mining engineering, metallurgical engineering, materials science and engineering, earth resource management, and atmospheric sciences.
Invest in the future!
Please help our students follow your path to success and consider making a gift to the College of Mines and Earth Sciences.

ALUMNI, EMERITI & FRIENDS
Mike Yeh
After receiving a Ph.D. in 1981 from the Department of Atmospheric Sciences, Hwa-Young (Michael) Yeh briefly worked at the Colorado State University as part of its research faculty. He then moved to the east coast to be a National Research Council resident scientist at the NASA Goddard Space Flight Center in Greenbelt, MD. After two years, he decided to broaden his research experience by joining the private industry, and soon started his own company, Caelum Research Corporation, in 1987. The company provided research services to NASA and the Air Force. Several years later, Mike started a separate company, Deus Technologies, applying AI Machine Learning technology on a Computer Aided Diagnosis (CAD) system to detect early stage lung cancer. The research received several NIH SBIR grants, and VC and GE investments. The CAD system went through extensive clinical trials and was approved by the FDA in 2003 as the first of its kind in the world. GE connected CAD with its medical systems, and was sold worldwide as an intelligence medical imaging system. In 2004, Mike divested Deus, and refocused on Caelum's technical services to DOD, NOAA, NASA, and GSA. Currently, Caelum has about 300 employees, providing IT, IM, Data Analytics and Logistics services to Fed agencies. Mike has published more than 50 professional articles on professional journals or conference proceedings and is an inventor or co-inventor of 12 patents. He was elected as Ernst & Young Entrepreneur of the Year Finalist in Greater Washington, and the Maryland's distinguished Joseph S. Sciulli Entrepreneur of the Year Award (2000), and the Medical Devices Technology Excellence Award of the Year (2004) from Frost and Sullivan.
Read more...
---
We'd love to hear from you!
If you'd like to be featured in our spotlights, please send your biography and a photo to TJ McMullin.